We Love Insurance & Maximize Your Benefits!
At Main Street Dentistry, we work very hard to make our dental care as affordable as possible. For patients with insurance, we assure you that you'll pay as little out-of-pocket as possible for all our dental services, including $0 out-of-pocket for hygiene visits.
For patients without insurance, or patients in need of additional financing care, we offer the finest supplemental third party financing solutions.
Financial options are an important part of ensuring our patients' accessibility to affordable and quality dentistry. We work hard to help you achieve needed dental services that are left uncompromised and as suitable as possible. To do this at Main Street Dentistry, we work with virtually all insurance plans to maximize our patients' benefits. We also file insurance claims as a courtesy to our patients and for those patients who do not have insurance, Dr. Brian Mahoney offers third-party financing through CareCredit and Green Sky. We also accept payments made with cash, checks and credit cards. To learn more about our accommodating financial options or to schedule your appointment with our dentists in Vancouver, Washington, please call us today!
For patients without insurance, we are happy to offer low-cost dental coverage for less than a $1 a day, starting at $299 per year, with additional savings per family member. Our in-house plan saves you 30% off normal fees and includes unlimited exams and x-rays throughout the year. Never worry about consultations, second opinions, or paying for additional exam visits again! See the flyer below for more details.
In-House Financing Information Below!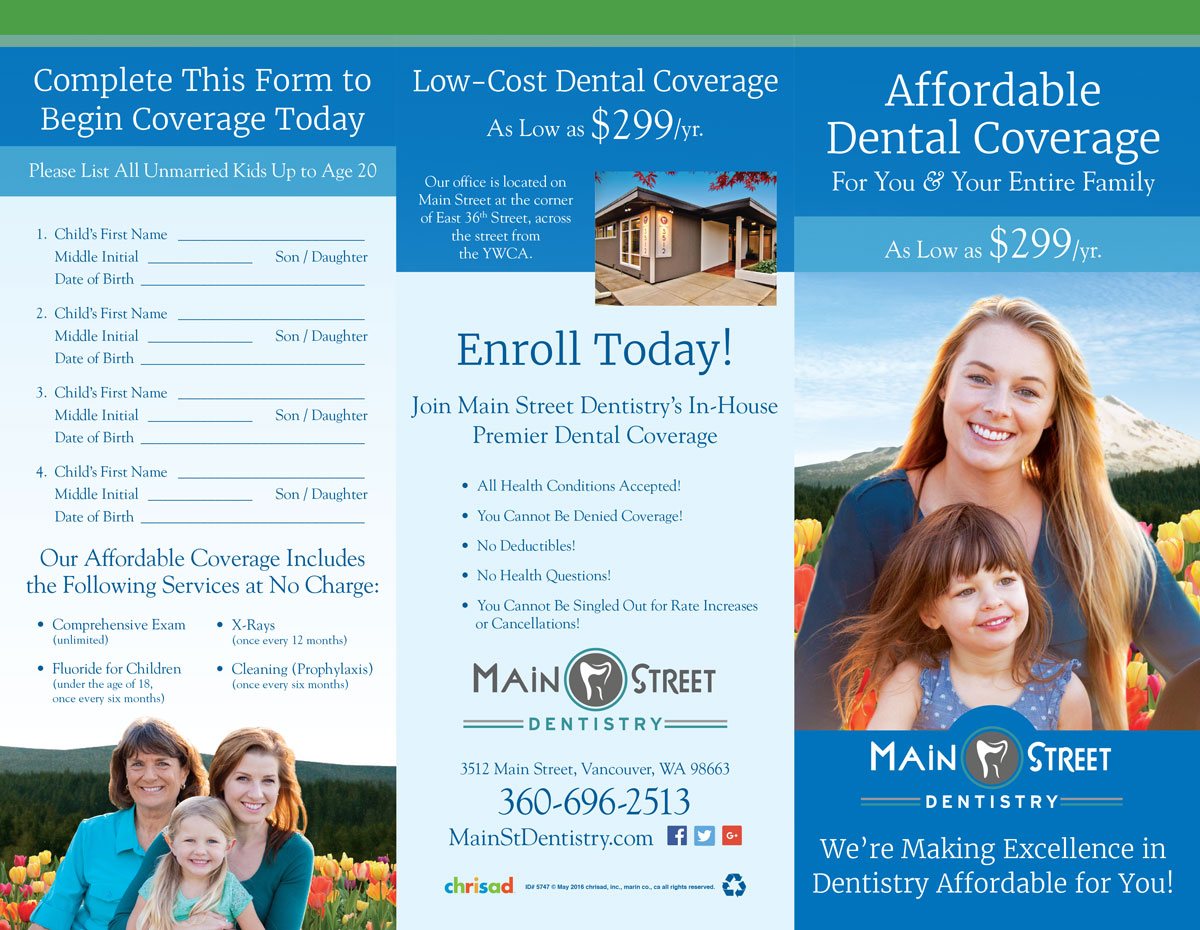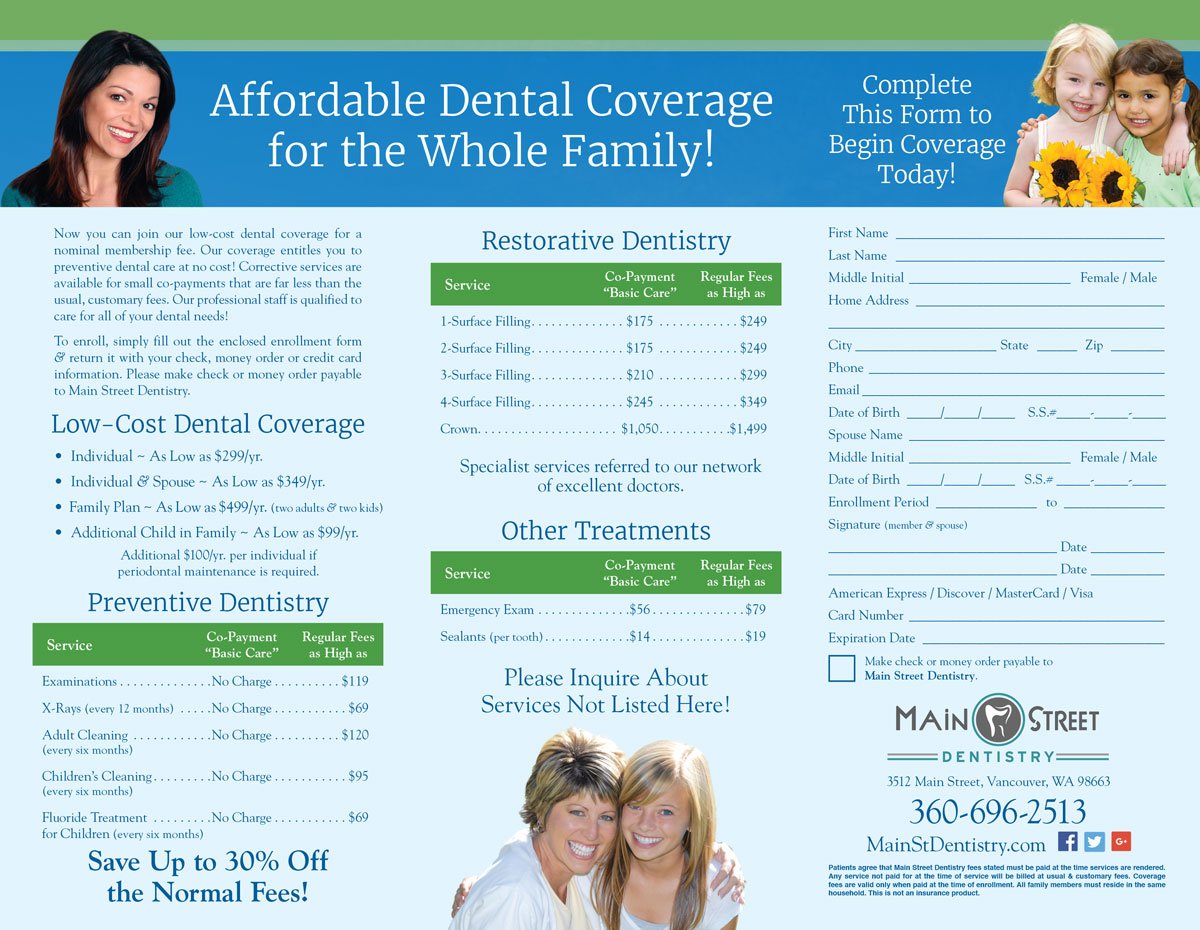 View PDF